EMPLOYEE DRUG & ALCOHOL TESTING
Your nearest drug testing clinic is right in your building. Between our on-site drug testing teams and 6,500+ clinics, we're everywhere you need us. The Mobile Health portal gives you real-time results, employee self-scheduling, and more game-changing features.
WE SEND RESULTS TO YOUR ATS/HRIS
We get drug testing results FASTER. No more searching for emails and missing paperwork. Mobile Health delivers the documents you need, when you need them ─ real-time reporting with direct integration to your ATS/HRIS system.
When a group of employees need to be tested at once, we do what makes sense. Our on-site drug & alcohol testing teams have no limits. Multiple locations? Thousands of employees? Round the clock shifts? We can perform on-site drug & alcohol testing whenever, wherever you need us.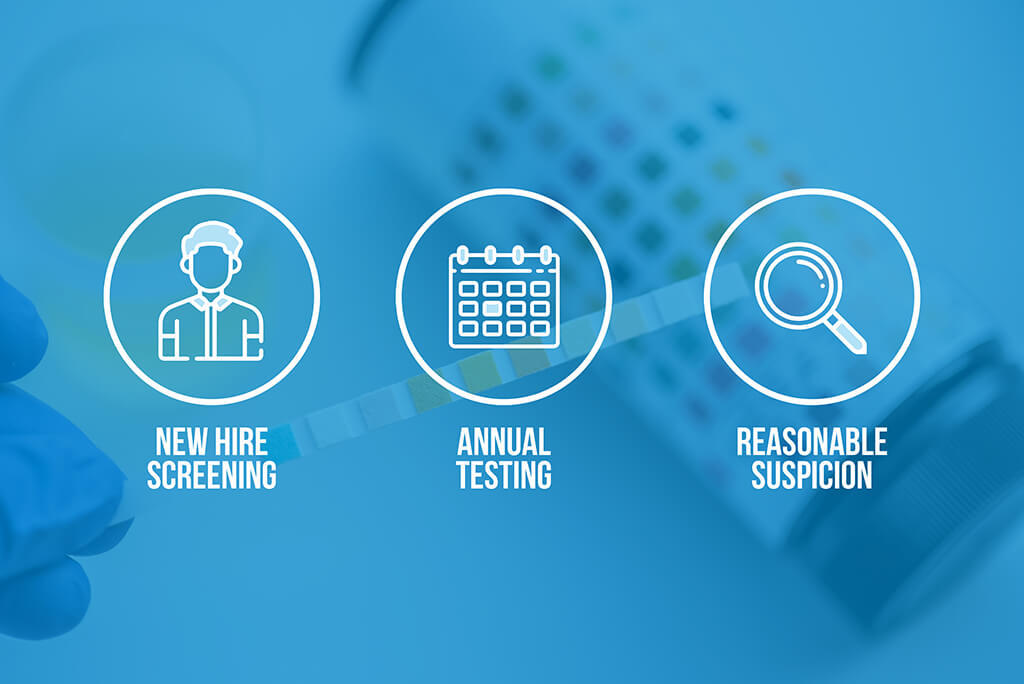 From 5 to 13-panel drug tests, drug-free workplace programs, and DOT testing ─ we customize your program to meet your specific needs. We ensure OSHA compliance through our SAMHSA-certified laboratories, chain of custody, and Medical Review Officer confirmation.
Upgrade Your Occupational Health
Drug & Alcohol Testing Faqs