EMPLOYEE DRUG & ALCOHOL TESTING
Mobile Health makes drug and alcohol testing more convenient than ever with our on-site teams and 6,500 nationwide clinics. Results come directly to you in the Mobile Health Client Portal, giving you peace of mind and more time back in your day.
Fill out the form below and a Mobile Health expert will be in touch within 24 hours.
For immediate assistance, please call 212-695-5122.
A CLOSER LOOK AT drug & alcohol TESTING:
From 5 to 13-panel drug tests, we customize to meet your specific needs. Our SAMHSA-certified laboratories, chain of custody protection, and Medical Review Officer confirmation ensure you are always OSHA and DOH compliant. 
We can test for any and all of the following panels: 
Amphetamine

 

Barbiturate

 

Benzodiazepine

 

Cannabinoid/THC

 

Cocaine

 

Opiate 2000, EIA

 

Methadone
Methaqualone

 

Phencyclidine

 

Oxycodone/Oxymorphone

 

Propoxyphene

 

MDMA

 
* These are the most common drugs screened for by employers. Other drugs can be tested for upon request. 
BLOOD ALCOHOL TEST – a blood draw procedure measuring the amount of alcohol in a sample of the patient's blood to determine BAC.
BREATH ALCOHOL TEST – a breathalyzer procedure measuring how much alcohol is in the air as the patient breathes out to estimate BAC.
WE SEND RESULTS TO YOUR ATS/HRIS
We get drug testing results FASTER. No more searching for emails and missing paperwork. Mobile Health delivers the documents you need, when you need them ─ real-time reporting with direct integration to your ATS/HRIS system.
Multiple locations? Thousands of employees? Round the clock shifts? We can perform on-site drug & alcohol testing whenever, wherever you need us.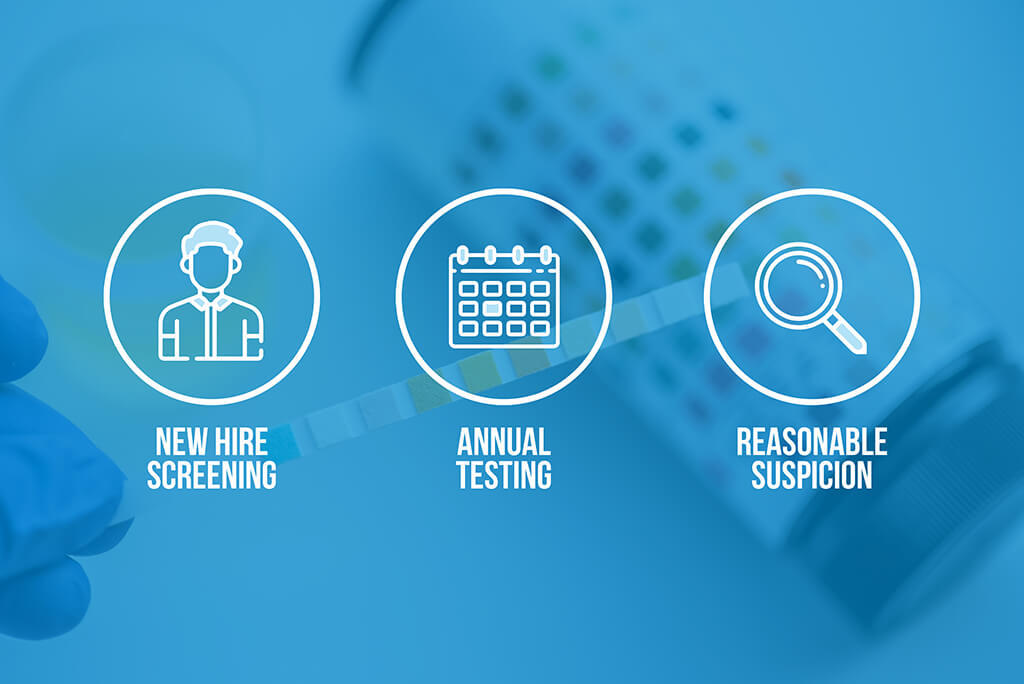 No more waiting on a 1-800 line – your dedicated account manager and client success team is accessible every step of the way. When your needs shift or regulations change, our problem solvers have your back. 
Drug & Alcohol Testing Faqs